With June all wrapped up, we suddenly find ourselves halfway through the year and with plenty more eShop games to ponder over, buy, and probably add to the backlog.
These awards aim to celebrate the best of Nintendo's digital store, giving some love and attention to the games that could so easily be missed in the Switch's ever-growing library.
So, let's get started. Here are the best Switch eShop games of June 2021!
Honourable Mentions:
While these titles didn't quite make our top three this month, they're still certainly worth checking out: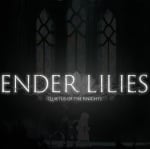 Publisher: Binary Haze Interactive / Developer: Binary Haze Interactive
Release Date:
21st Jun 2021 (USA)
/
21st Jun 2021 (UK/EU)
Taking third spot this month is Ender Lilies: Quietus of the Knights, a Metroidvania that's certainly been piquing the interest of gaming fans and critics alike. We awarded the title a huge 9/10 in our review, describing it as "one of the strongest Metroidvanias of 2021, and easily one of the best examples of the genre on Switch to date."
With strong, varied gameplay, excellent visuals, and a wonderful soundtrack to boot, this is definitely worth your time if you're a fan of the genre.
In second we have Mighty Goose, a game that didn't score quite as highly in our review – we gave it a 7/10 – but one that won over our run 'n' gun-loving hearts regardless.
While the on-screen action can be a little too chaotic at times, this is a stylish treat for the eyes oozing with style in its character and environmental design. More importantly, though, its gameplay feels super satisfying, no doubt being the main reason behind its inclusion here. We'd urge you to give our full thoughts a read before diving in – its short playtime and harsh checkpoints might put some potential players off – but we certainly enjoyed our time with it.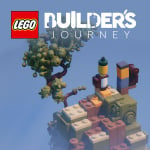 Publisher: The LEGO Group / Developer: Light Brick Studio
Release Date:
22nd Jun 2021 (USA)
/
22nd Jun 2021 (UK/EU)
And finally, taking this month's grand prize is none other than LEGO Builder's Journey.
It's pretty easy to guess why so many votes came flooding in from the Nintendo Life team for this one – the game seems to make players feel like a kid again, not just with the LEGO building, but also in its parent-and-child-focused story. It's touching, smart, and while it occasionally suffers from what can only be described as padding, this is a LEGO-branded title that takes things back to what LEGO's all about – creativity.
We hope this is an indication of new games to come for LEGO, and we hope you enjoy it if you decide to give it a go.
---
< Nintendo Life eShop Selects – May 2021
---
How we decide our eShop Selects top three: As we reach the end of every month, the Nintendo Life staff vote on their favourite titles from a list of games selected by the editorial team. To qualify for this list, these games must have been released as a digital-only Nintendo Switch eShop title in that particular month, and must have been reviewed on Nintendo Life; we select the qualifying games based on their review scores.
Staff are then asked to vote for three games that they think deserve to sit right at the very top of that list; first choice gets 3 points, second choice gets 2 points, and third choice gets 1 point. These votes are then tallied to create a top three list, with the overall winner taking that month's top prize.
dgpConsent.can('targeting',function () { !function(f,b,e,v,n,t,s) {if(f.fbq)return;n=f.fbq=function(){n.callMethod?n.callMethod.apply(n,arguments):n.queue.push(arguments)};if(!f._fbq)f._fbq=n;n.push=n;n.loaded=!0;n.version='2.0′;n.queue=[];t=b.createElement(e);t.async=!0;t.src=v;s=b.getElementsByTagName(e)[0];s.parentNode.insertBefore(t,s)}(window, document,'script','https://connect.facebook.net/en_US/fbevents.js');fbq('init', '2325732614399478'); fbq('track', 'PageView'); });

Source link