Welcome back to Box Art Brawl, our series of retro box art polls where we all decide the best regional variants from two or more territories.
It's been a while since we witnessed the last Box Art Brawl — an East vs. West duel between a pair of Metroid: Zero Missions, if we recall. Looking back we can see that it was a very even match, although Japan managed to snag victory in the end with 53% of the vote versus 47% for the combined might of North America and Europe.
This round we'll be taking a look at lesser-known (and less well-regarded) F-Zero racer F-Zero: GP Legend on GBA. This 2003/4 entry in our favourite dormant Nintendo franchise was developed by Sunak Inc. and tied into an anime series that aired around launch (only 15 episodes of which were localised in English).
So let's strap in for a three-way bout to see who's gonna captain the Falcon…
North America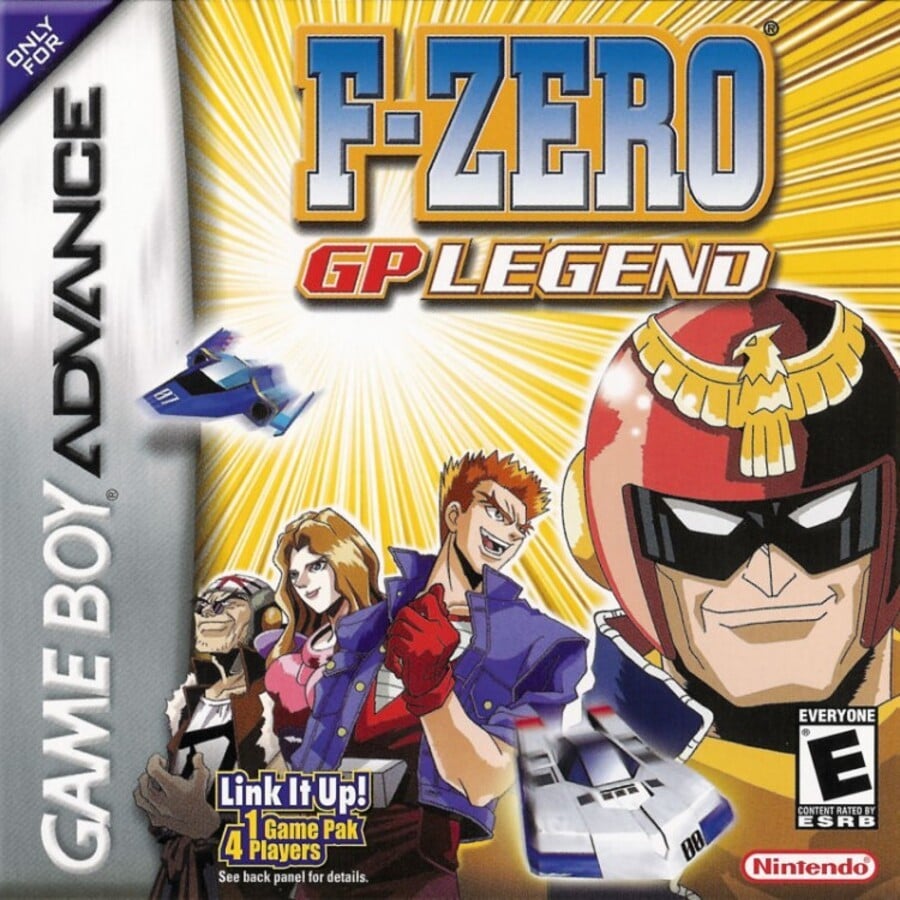 Using the same key art as the Japanese cover, the North american box features characters from the series including ol' Cap himself wearing a confident grin on the right. It's bold, colourful, characterful (in both sense) and we like it.
There's a little negative space in the middle, but we'll forgive it that because we enjoy how the Blue Falcon breaks over the border of the silver GBA bit on the left side.
Europe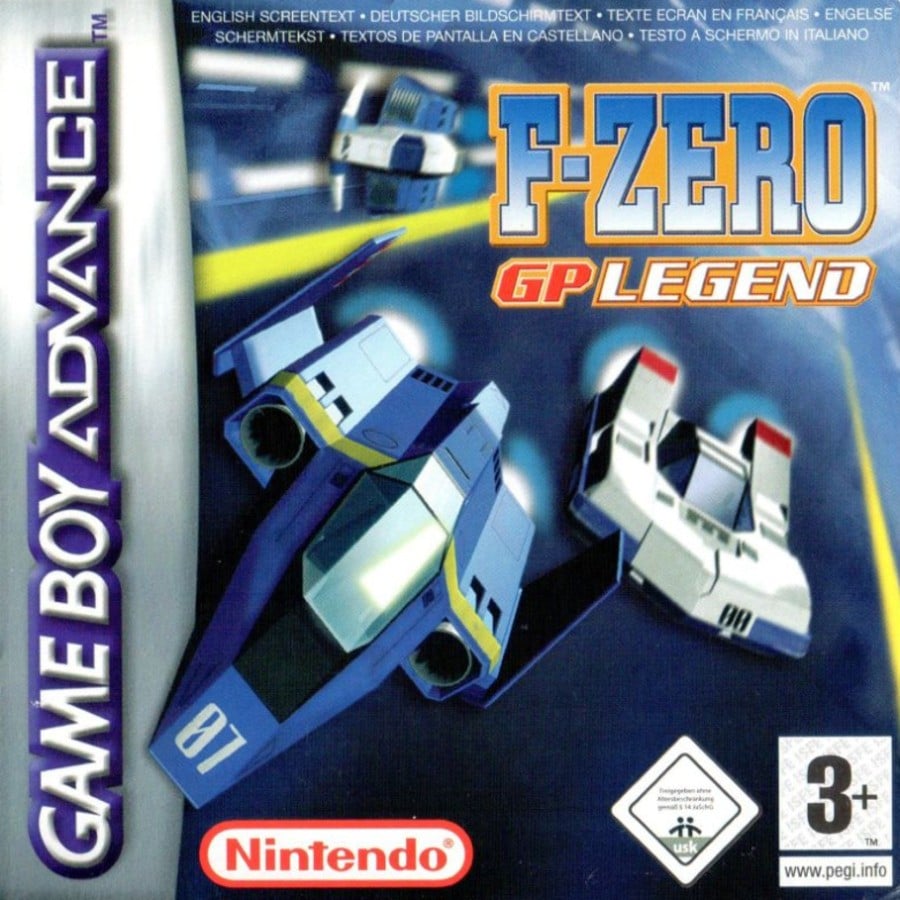 The European version is totally different — perhaps because we never saw the anime over here. It's more in keeping with the F-Zero Maximum Velocity box art which also focused on the craft over the characters.
The vehicles themselves look pretty cool, and once again the border on the left can't contain the epic speed of the Blue Falcon, but it doesn't really stand much of a chance against two other covers, both of which show Captain Falcon grinning, right?
Japan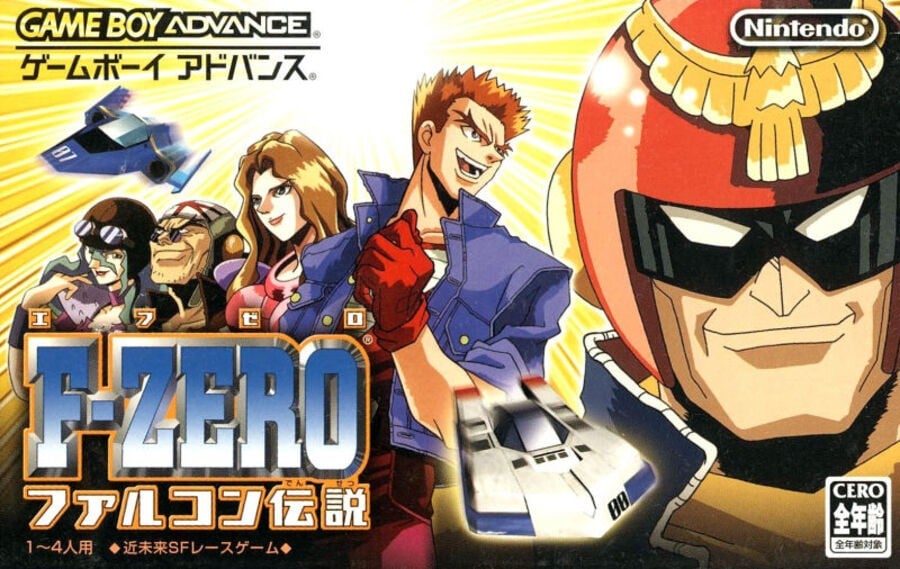 The landscape orientation of the Japanese GBA box gives more space and scope to play with the key art without the negative centre space of the North American version. The logo gets embossed here and the spacing just works better for us.
Yep, this would be out personal pick, but we're not the ones voting, are we?
---
So, you've seen this the options, but which one's your personal F-Hero? Click on your favourite below and hit 'Vote' to let us know:
Thanks for voting — we'll see you next time for another Box Art Brawl (there won't be such a big gap next time. Promise!
dgpConsent.can('targeting',function () { !function(f,b,e,v,n,t,s) {if(f.fbq)return;n=f.fbq=function(){n.callMethod?n.callMethod.apply(n,arguments):n.queue.push(arguments)};if(!f._fbq)f._fbq=n;n.push=n;n.loaded=!0;n.version='2.0′;n.queue=[];t=b.createElement(e);t.async=!0;t.src=v;s=b.getElementsByTagName(e)[0];s.parentNode.insertBefore(t,s)}(window, document,'script','https://connect.facebook.net/en_US/fbevents.js');fbq('init', '2325732614399478'); fbq('track', 'PageView'); });

Source link