You know when you listen to a particular song that makes you feel like you're in a music video, even though you're actually just shopping for lentils in your local grubby cornershop? Well, now you can be the star of your own music video. Sort of. Not really. Kinda?
Songs For A Hero is a musical RPG in which the lyrical soundtrack says exactly what you're doing, while you're doing it. It sounds pretty grating, doesn't it?
Well, according to the largely positive Steam reviews, it's not — the music is praised for its "funny lyrics" that are "well-written and just a pleasure to listen to". Songs For A Hero is also described in the reviews as a love letter to the Sega Genesis/Mega Drive era of games, while simultaneously making fun of its own clichés… through song.
The developer, Dumativa, is a Brazilian studio who first brought the game to life in Brazilian Portuguese, and although the "Definitive Edition" that's on Switch is in English, both the written and sung words can be changed back to Brazilian Portuguese.
The Definitive Edition also includes the DLC, which adds an epilogue campaign, a new "haunted" campaign with "plenty of heavy metal and rock'n'roll", and a campaign inspired by Brazilian Samba.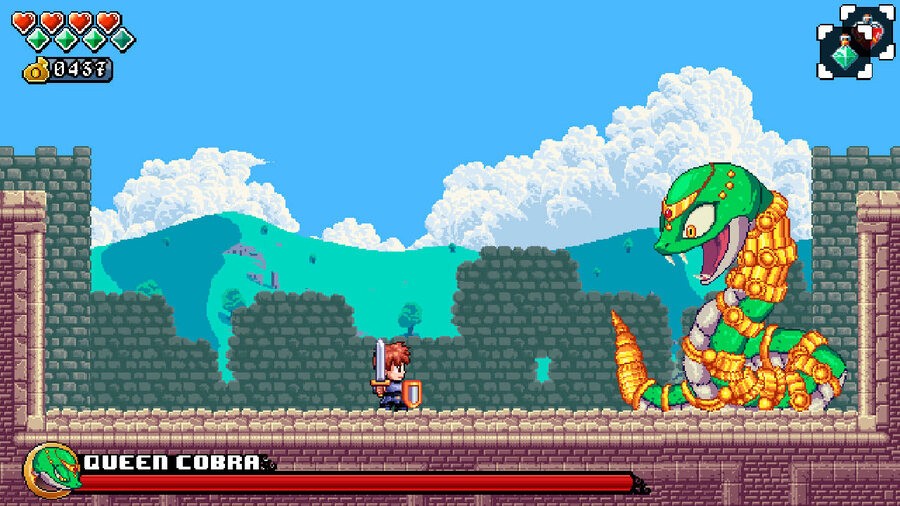 Whether this jam is your jam or not, you have to admit: the amount of lyrics that had to be recorded for this game must be astronomical.
Songs For A Hero is out now on the Switch eShop.
dgpConsent.can('targeting',function () { !function(f,b,e,v,n,t,s) {if(f.fbq)return;n=f.fbq=function(){n.callMethod?n.callMethod.apply(n,arguments):n.queue.push(arguments)};if(!f._fbq)f._fbq=n;n.push=n;n.loaded=!0;n.version='2.0′;n.queue=[];t=b.createElement(e);t.async=!0;t.src=v;s=b.getElementsByTagName(e)[0];s.parentNode.insertBefore(t,s)}(window, document,'script','https://connect.facebook.net/en_US/fbevents.js');fbq('init', '2325732614399478'); fbq('track', 'PageView'); });

Source link