"What would you do to save the one you love?" That's the question behind Last Day of June, an emotional adventure that's all about reliving the final day of someone's life, and trying to change events. If your answer is "buy a physical copy of the game, complete with special collector's content," then we've got some great news for you: You can do precisely that!
In partnership with 505 Games, Super Rare Games — purveyors of all things physical and limited-edition — are printing 5,000 copies of Last Day of June for the Nintendo Switch. The physical version of the game will include:
A full-colour manual
Interior box art
An exclusive sticker
Three trading cards from a five-card set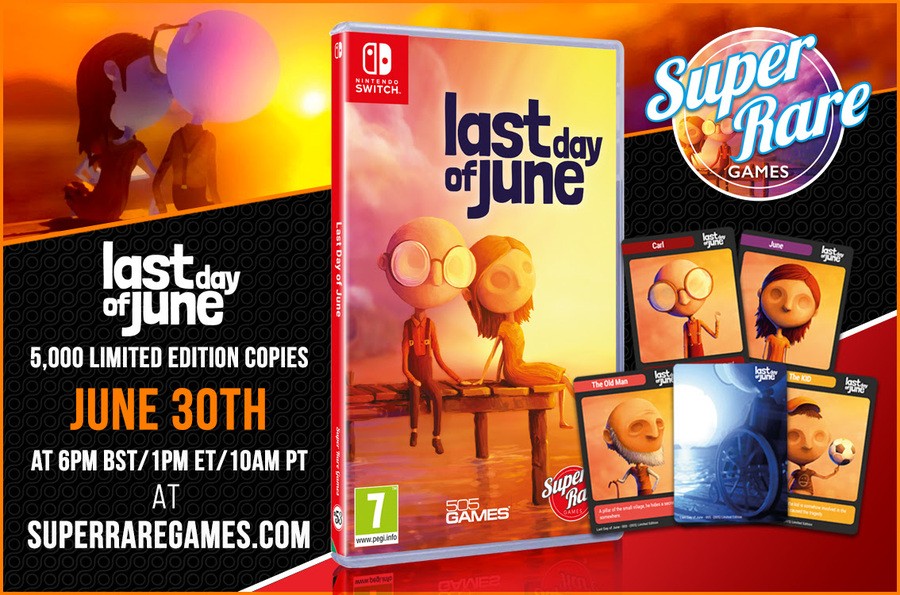 The game will be available to buy from the 30th of June at 6pm BST (1pm ET), but the sale will end at 5,000 copies and no more will be printed. You can visit Super Rare Games' site to place an order.
We gave Last Day of June a 7/10 rating, with points taken away for its mediocre puzzles, choppy framerate and repetition, but praising its unique animation, stunning visuals, and beautiful story.
dgpConsent.can('targeting',function () { !function(f,b,e,v,n,t,s) {if(f.fbq)return;n=f.fbq=function(){n.callMethod?n.callMethod.apply(n,arguments):n.queue.push(arguments)};if(!f._fbq)f._fbq=n;n.push=n;n.loaded=!0;n.version='2.0′;n.queue=[];t=b.createElement(e);t.async=!0;t.src=v;s=b.getElementsByTagName(e)[0];s.parentNode.insertBefore(t,s)}(window, document,'script','https://connect.facebook.net/en_US/fbevents.js');fbq('init', '2325732614399478'); fbq('track', 'PageView'); });

Source link